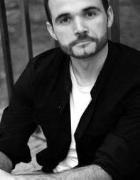 University Assistant MSc.
Phone:  +43-1-58801-12616
Fax:  +43-1-58801-912616
E-Mail: francisco.porras.bernardez@tuwien.ac.at
Francisco Porras started working as a University Assistant at the Research Division Cartography in 2016. He received a B.Sc. on Environmental Sciences from the University of Granada. He started his professional career as an Environmental Consultant and later worked as a GIS Technician at different organizations, also as an entrepreneur. In 2016, Frank graduated from the International Master in Cartography of the technical universities of Munich, Vienna and Dresden. Currently, he is local coordinator of the Cartography M.Sc.
Research interests
Location-Based Social Networks, Spatial Analysis, Linked Data, Semantic Web, Geovisualization
Teaching
VU 126.099 — Location Based Services
VU 126.102 — Cartographic Information Systems