On June 28, the students of the Cartography Master programme visited the UN office in Vienna (UNOV). The chief of the UN-SPIDER Programme at UNOOSA in Vienna, Lóránt Czárán, gave the students an excursion in the exhibition space in UNOV. Then the visit continued in a conference room, where students listened to the presentations about the geospatial and cartography-related projects in the different UN offices.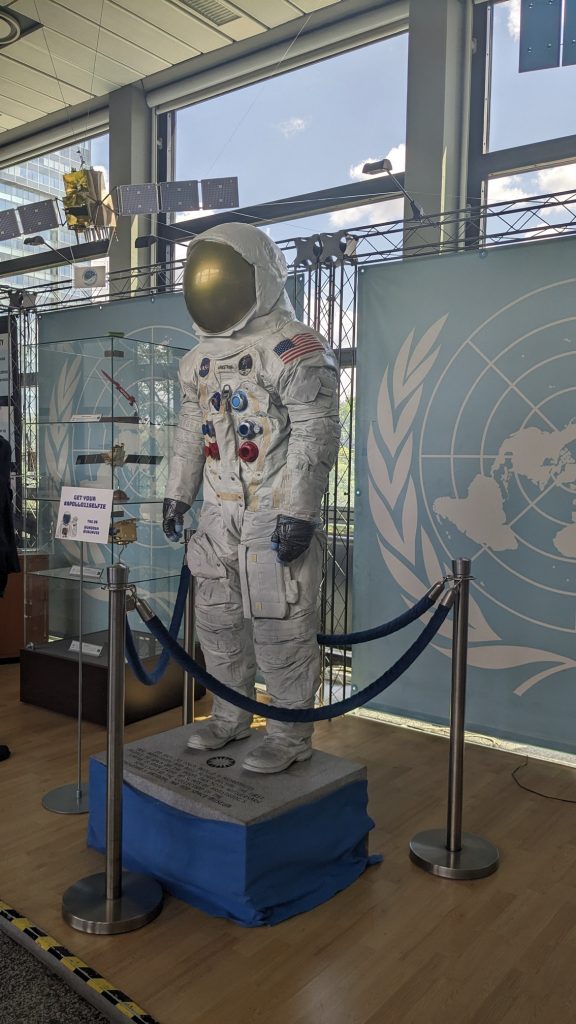 Coen Bussink from the United Nations Office on Drugs and Crime gave a presentation, Collection and Sharing of Geospatial Data on Drugs and Crime, where he told how the office helps the national governments monitor drug plant cultivation and wildlife abuse. Ashraf Abushady, Senior Advisor on Digitalisation and AI from the United Nations Industrial Development Organization (UNIDO) showed the presentation on UNIDO Digital Transformation and AI Strategies. It revealed the current trends in industrial development and how UNIDO supports countries in creating sustainable and hi-tech industries. Lóránt Czárán gave a talk about the Coordination of Global Geospatial Information Management across the UN System, where he described the challenges and the outcomes of the recently created UN Geospatial Network's work. Finally, he presented the projects within the earth observation mission of the UNOOSA.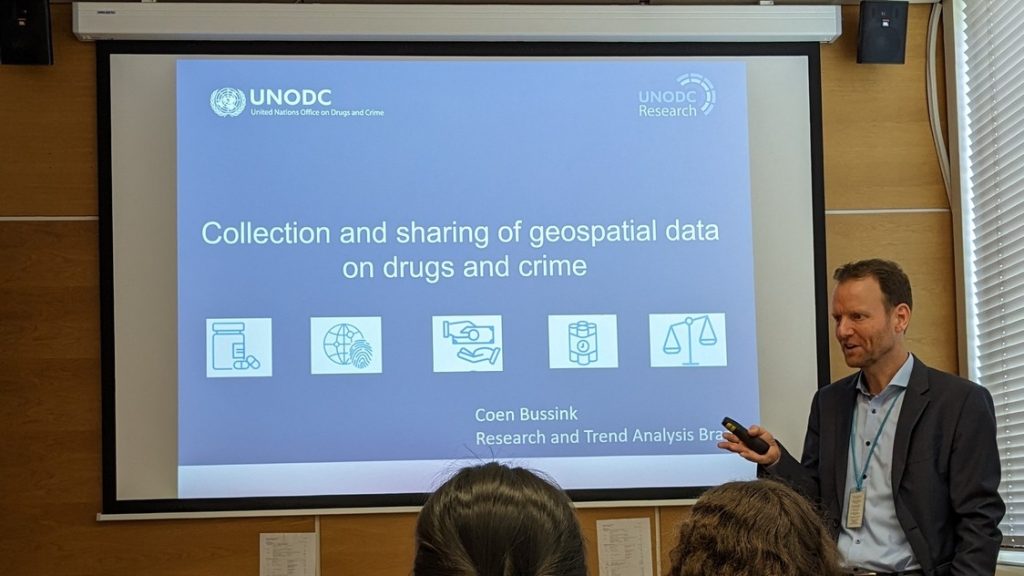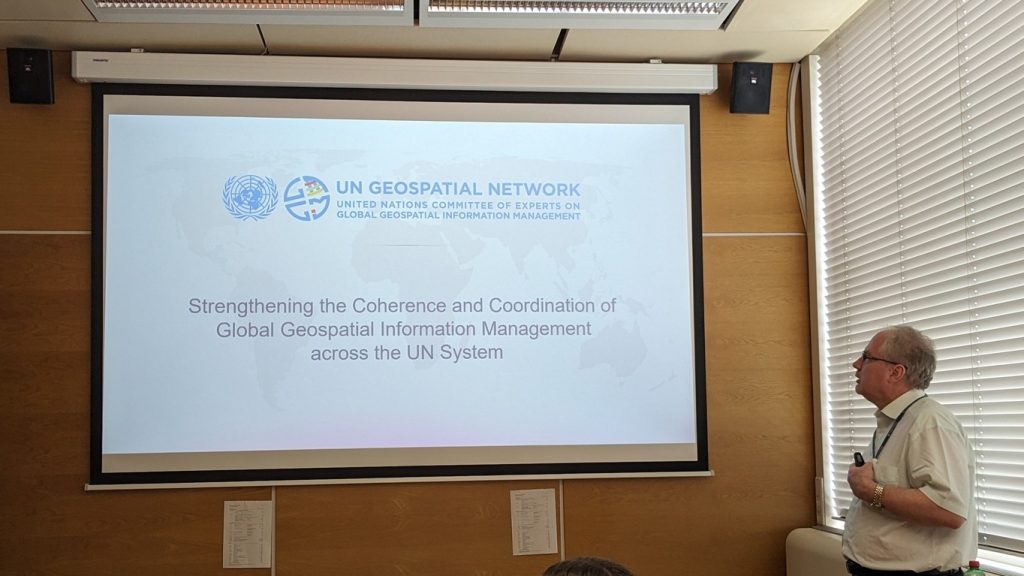 The UNOV officers answered all students' questions about the different offices' work and the work in the UNOV. They encouraged Cartography Master students to apply for jobs at the UN and advised them on the possible career tracks there. We thank the UNOOSA and Lóránt Czárán for introducing the insides of the comprehensive UN environment!