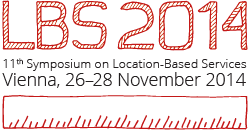 The 11th International Symposium on Location-Based Services (LBS 2014) took place at TU Vienna from 26 to 28 November 2014. After its initiation at TU Vienna in 2002, the conference travelled around the world – with venues in Salzburg, Munich, Nottingham, Hongkong and Shanghai. In 2014, the conference was once again organized by the Research Group Cartography.
This year, 140 participants from 37 countries joined the conference: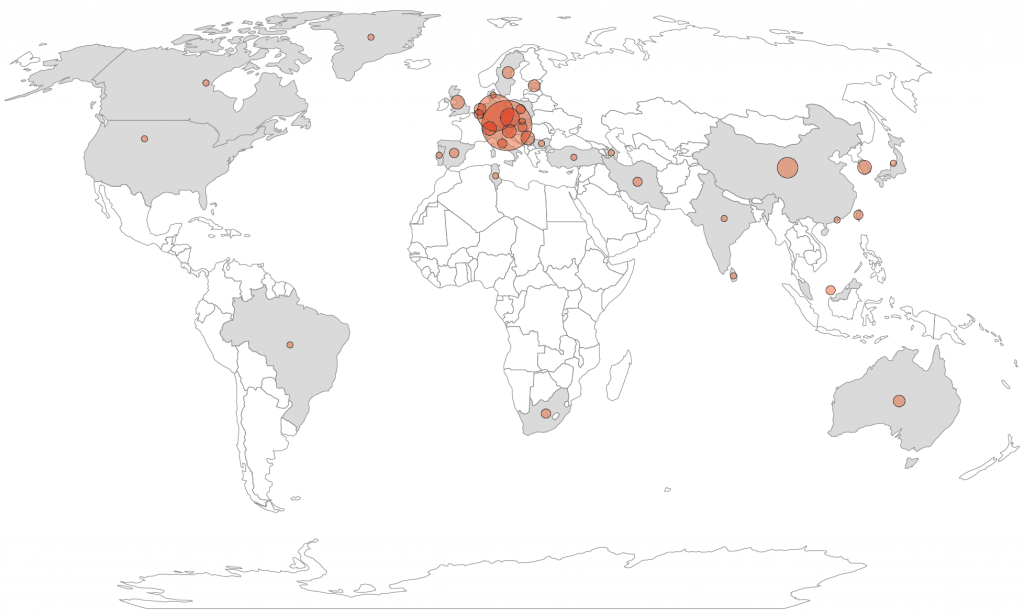 The LBS conference was held in conjunction with the Second International Symposium on Service-Oriented Mapping (SOMAP 2014). We also organized a hands-on workshop on Open Source GIS and Modern Webmapping on November 24–25, immediately before the main conference.
Program and proceedings can be found on lbs2014.org.
Anita Graser compiled a great summary of the conference on Storify – thx!