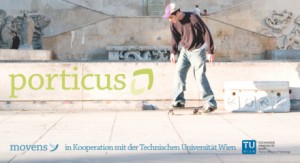 The research groups on photogrammetry, geoinformation and cartography were involved in the porticus event, which allowed interested teenagers to get an insight into selected curricula at TU Vienna. On the second day of the three-day event, the students participated in a treasure hunt, checking in on various stations (i.e. research groups) around TU Vienna.
Read more on the porticus blog.
This post was automatically fetched from geo.tuwien.ac.at. Please find the original here.