On April 14, the Research Group Cartography hosted a meeting of representatives of all partner universities of the Master of Cartography programme. We were happy to welcome programme coordinator Juliane Cron from Technische Universität München, Dirk Burghardt from TU Dresden and Corné van Elzakker from ITC, University of Twente.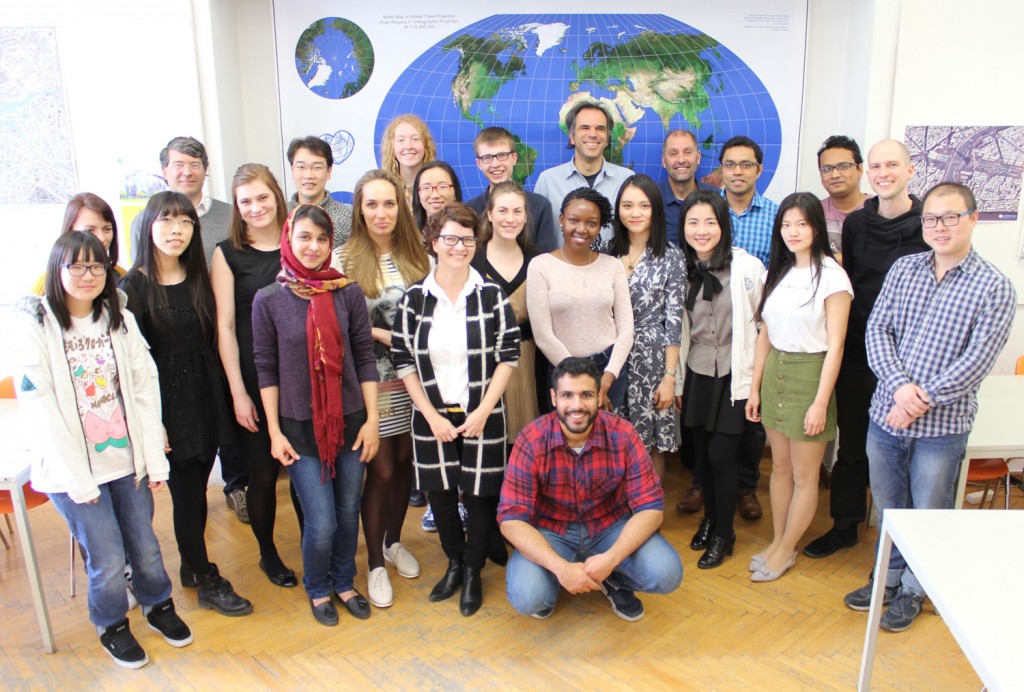 The students from the 5th intake, who spend the summer semester 2016 at TU Wien, had the chance to get to know the colleagues from Dresden and Twente and get information about upcoming classes and excursions.
To find out more about the International Master in Cartography, please visit cartographymaster.eu.