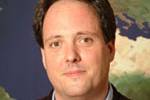 Our Ph.D. student and colleague Markus Jobst won the Best Paper Award at AGILE 2008, together with Haik Lorenz, Matthias Trapp, and Jürgen Döllner for their paper Interactive Multi-Perspective Views of Virtual 3D Landscape and City Models.
Research Group Cartography congratulates!
This post was automatically fetched from geo.tuwien.ac.at. Please find the original here.