The Research Division Cartography is proud to be participating in this year's EuroCarto 2020, which is hosted as a virtual event:
Georg Gartner: Part of the organizational committee and chairing the sessions "COVID and Methodology", "Innovations and Applications", and "Design"
Silvia Klettner: Scientific talk on "More than identifiers: Map symbols and their connotative meaning" (Sept 21)
Florian Ledermann: Scientific talk on "Classifying Cartographic Projections Based on Dynamic Analysis of Program Code" (Sept 24)
All contributions can be found in the detailed conference program.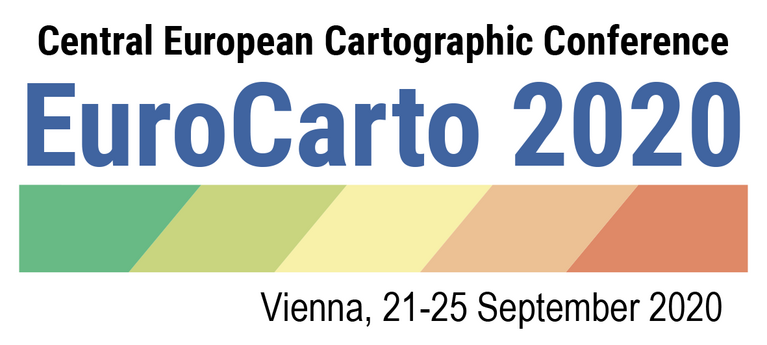 The conference is jointly carried out by the German Society of Cartography (DGfK), the Austrian Cartographic Commission in the Austrian Geographic Society (ÖKK), the Swiss Society of Cartography (SGK), the University of Vienna, and endorsed by the International Cartographic Association. The conference is also recognized as an ICA Regional Cartographic Conference. For all conference details, visit the EuroCarto2020 website at eurocarto2020.org.